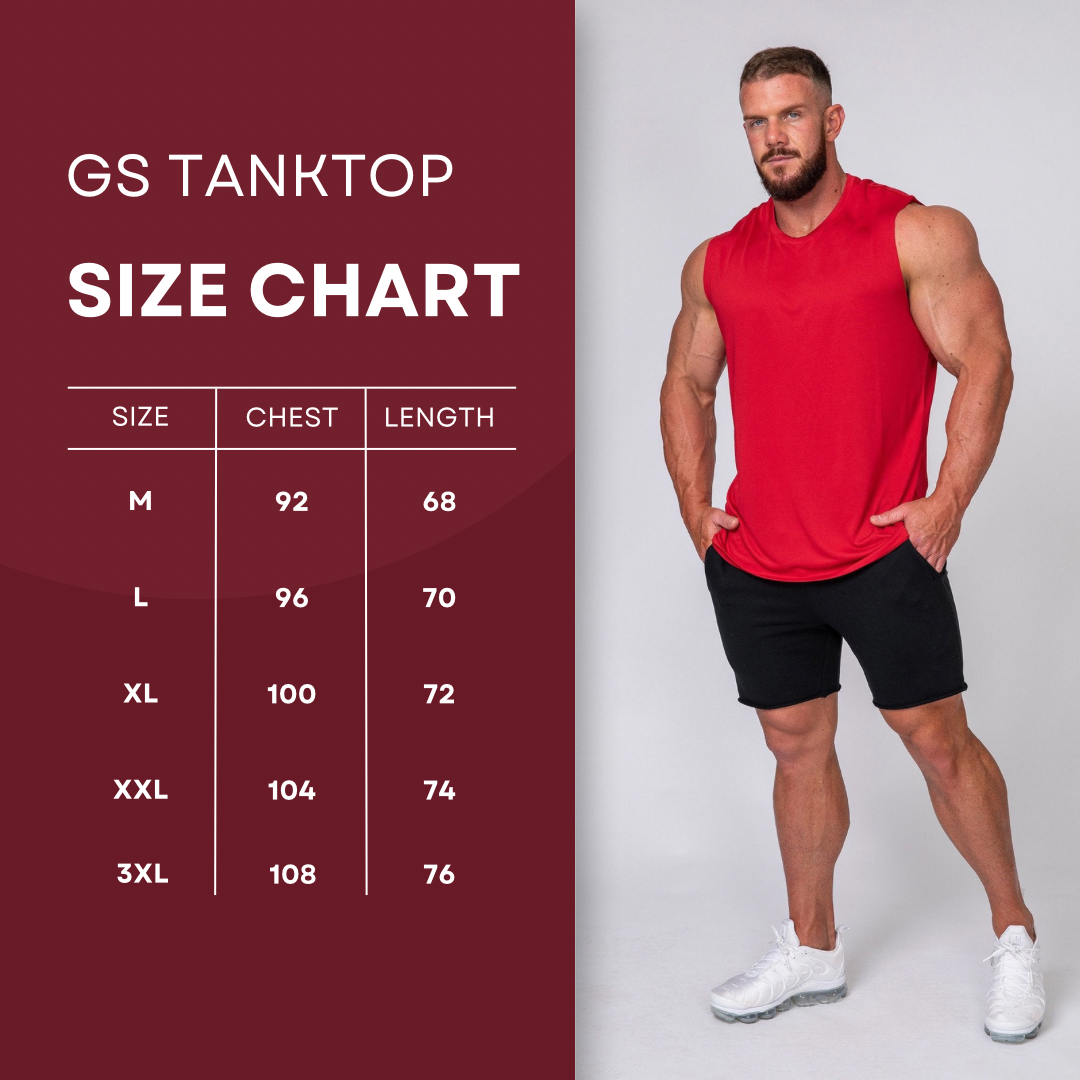 The GS Tanktop is a high-quality fitness top designed for individuals who want to achieve maximum comfort and performance during their workout routines. The tanktop is made from high-quality eyelet mesh material, which not only provides excellent breathability but also ensures maximum durability.
One of the key features of this tanktop is its quick-drying ability, which allows you to stay dry and comfortable during intense workouts. The moisture-wicking properties of the material ensure that sweat is quickly absorbed and evaporated, keeping you cool and dry.
The tanktop is designed with a classic sleeveless cut, providing unrestricted arm movement, allowing you to perform a wide range of exercises with ease. Its lightweight and comfortable design make it an ideal choice for any workout or exercise routine, whether you're in the gym or outdoors.
The GS Tanktop is available in a variety of sizes and colors, making it suitable anyone of all body types. It is a versatile fitness top that can be worn for any type of exercise, from weightlifting to running or yoga. With its superior quality and performance, the GS Tanktop is the perfect choice for anyone looking for a high-performance workout top that is both comfortable and stylish