Gymspecialist Dumbbell Barbell Set
Back by Popular demand!
MCO 1.0 Sold 500 set
MCO 2.0 Sold 600 set
MOC 3.0 Sold 800 set
Total 1900 set sold!
READY STOCK NOW!
Ship in 2-4 WORKING DAYS
This product FREE SHIPPING for WEST Malaysia.
This product temporary not available for posting to EAST Malaysia.
Material : IRON STEEL
Plate cover is steel- inner plate- Ironsands
Plate are wrap by yellow rubber to protect floor and anti slip.
FREE Barbell connector
Material: Polyvinyl chloride + Steel layer+ wrap with soft foam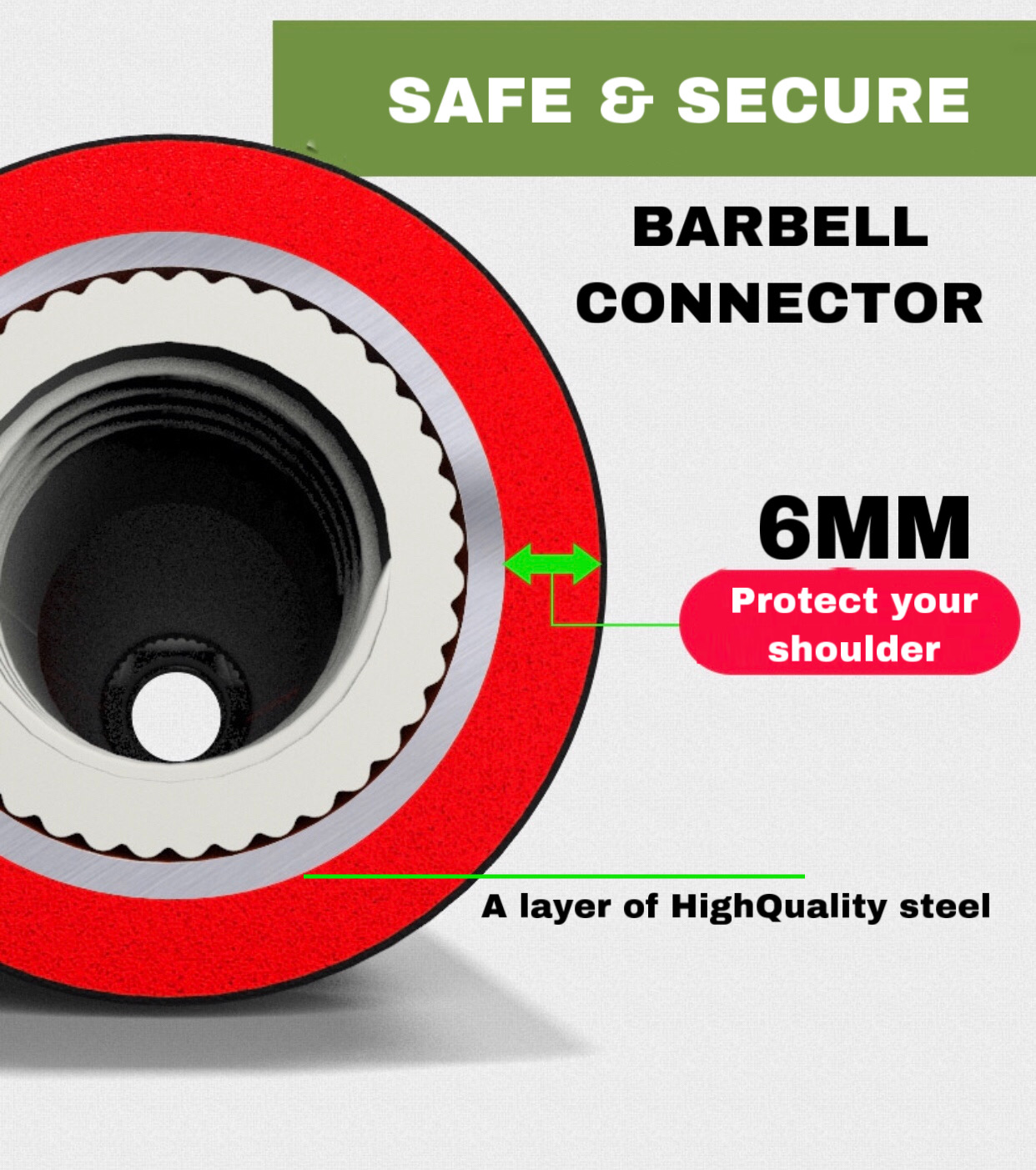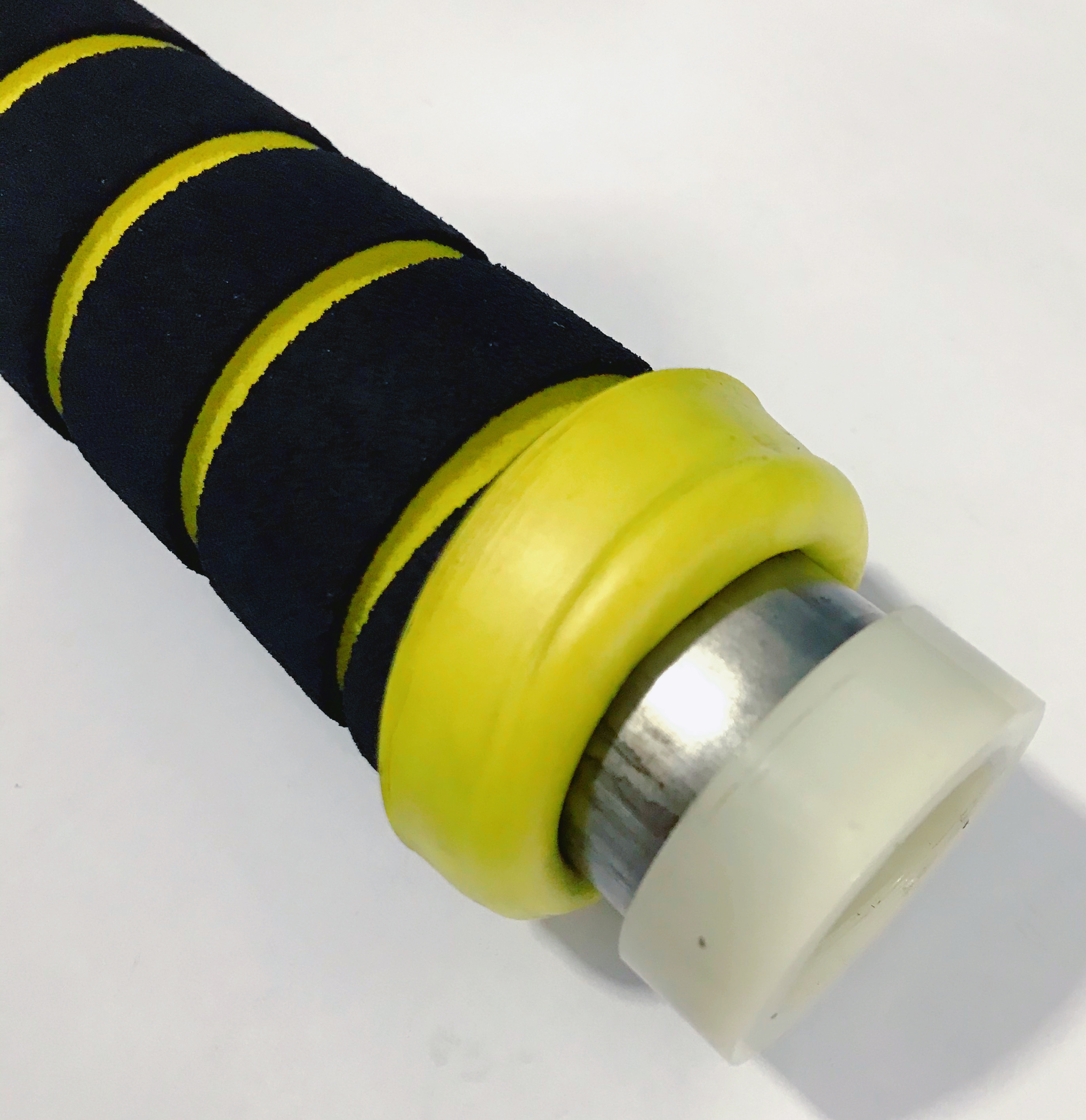 Handle - Reinforced STEEL wrap with High quality PVC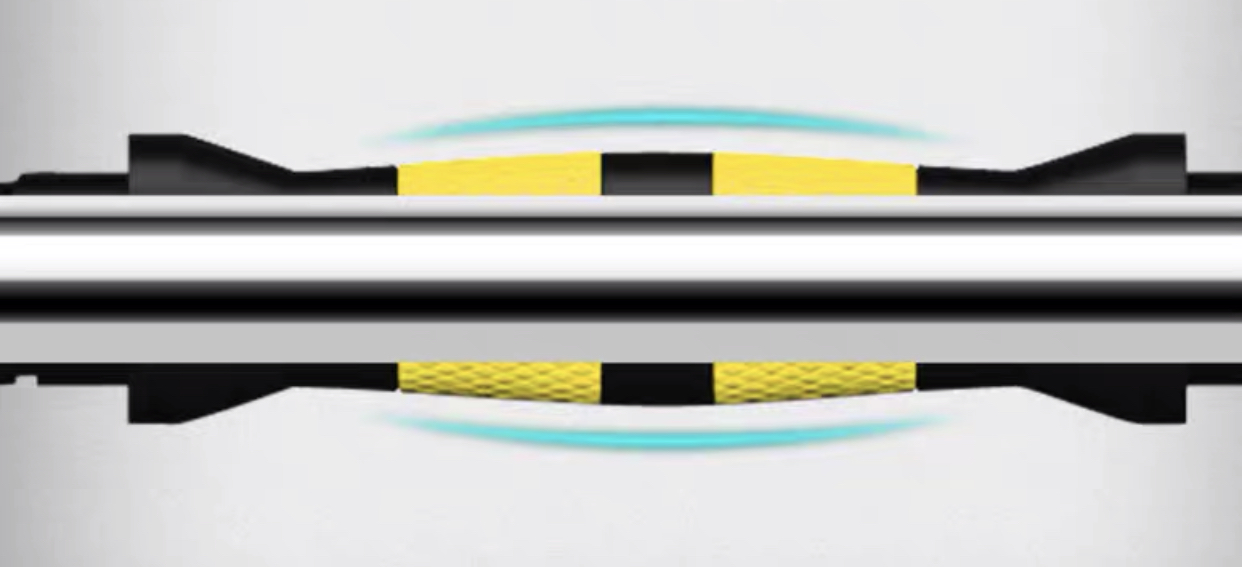 The plate are sprayed with Layer of paint.
Please refer below -we scratched the paint and underneath the paint is Steel.
Plate are wrap with steel and inside are iron.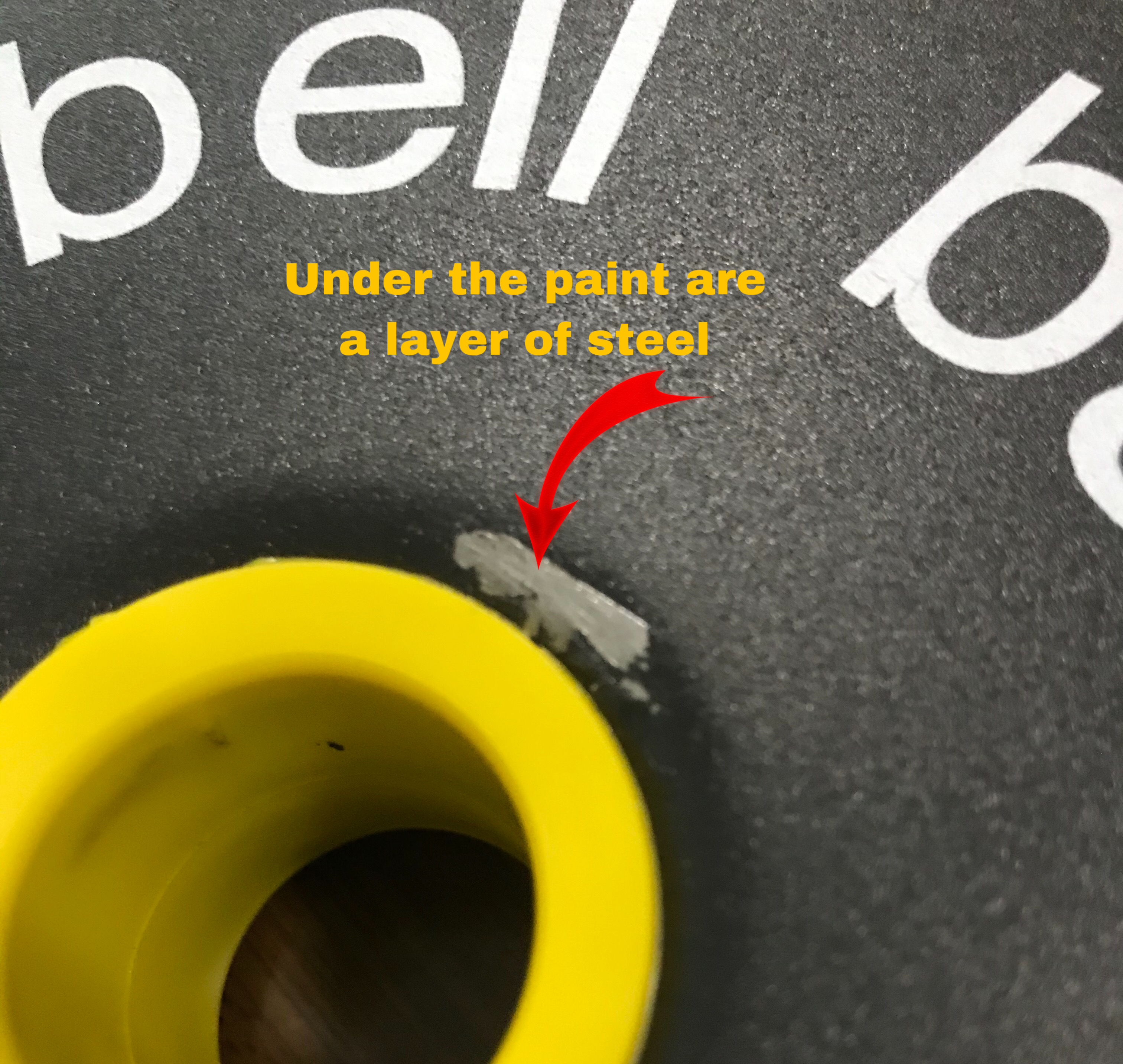 SPECIFICATIONS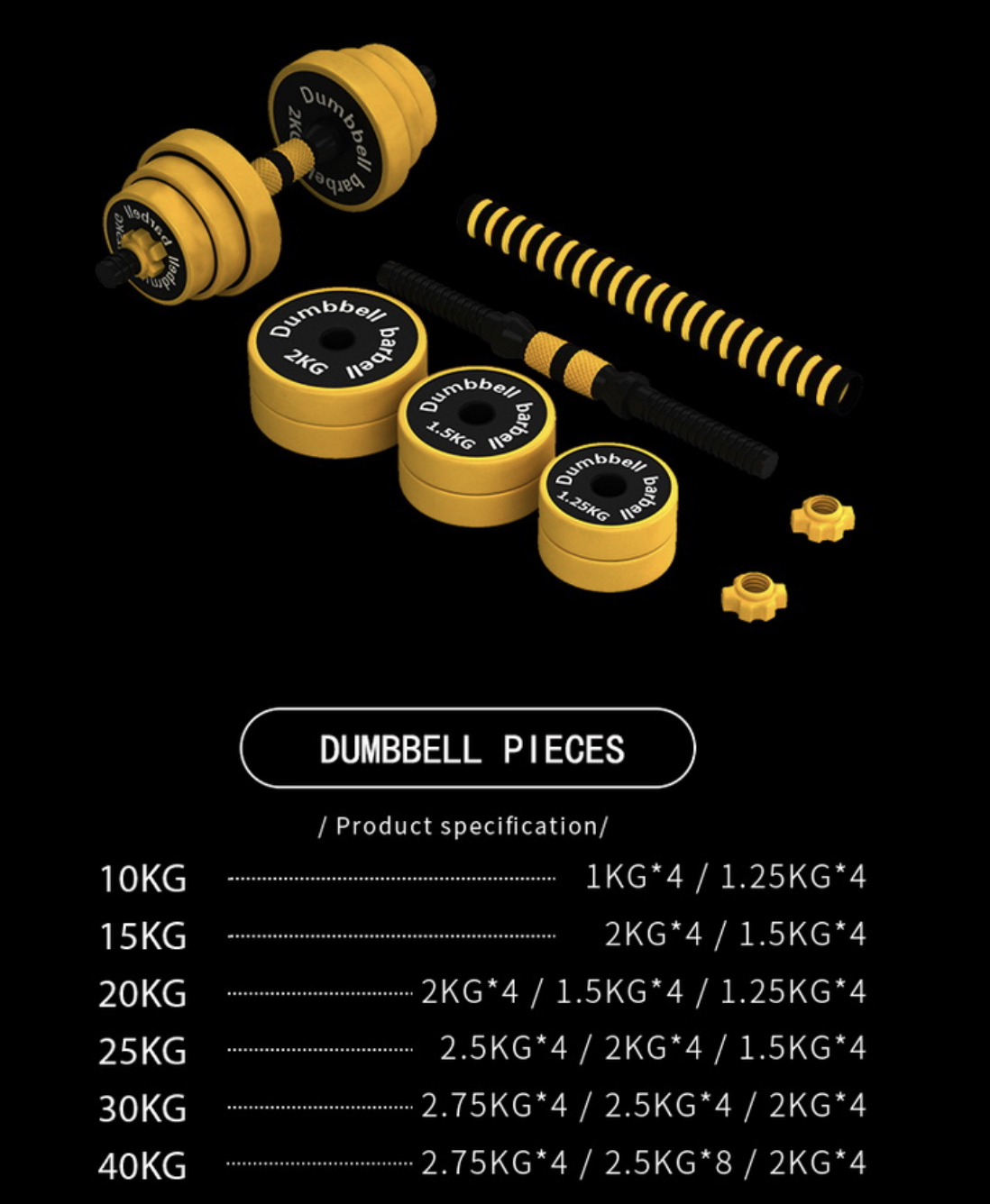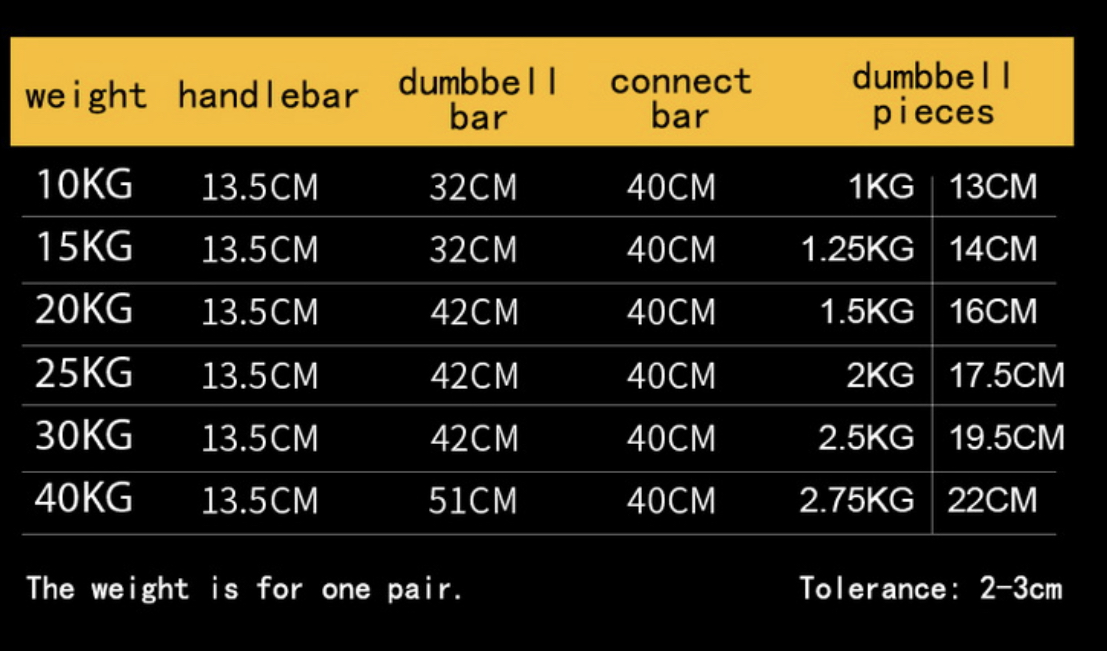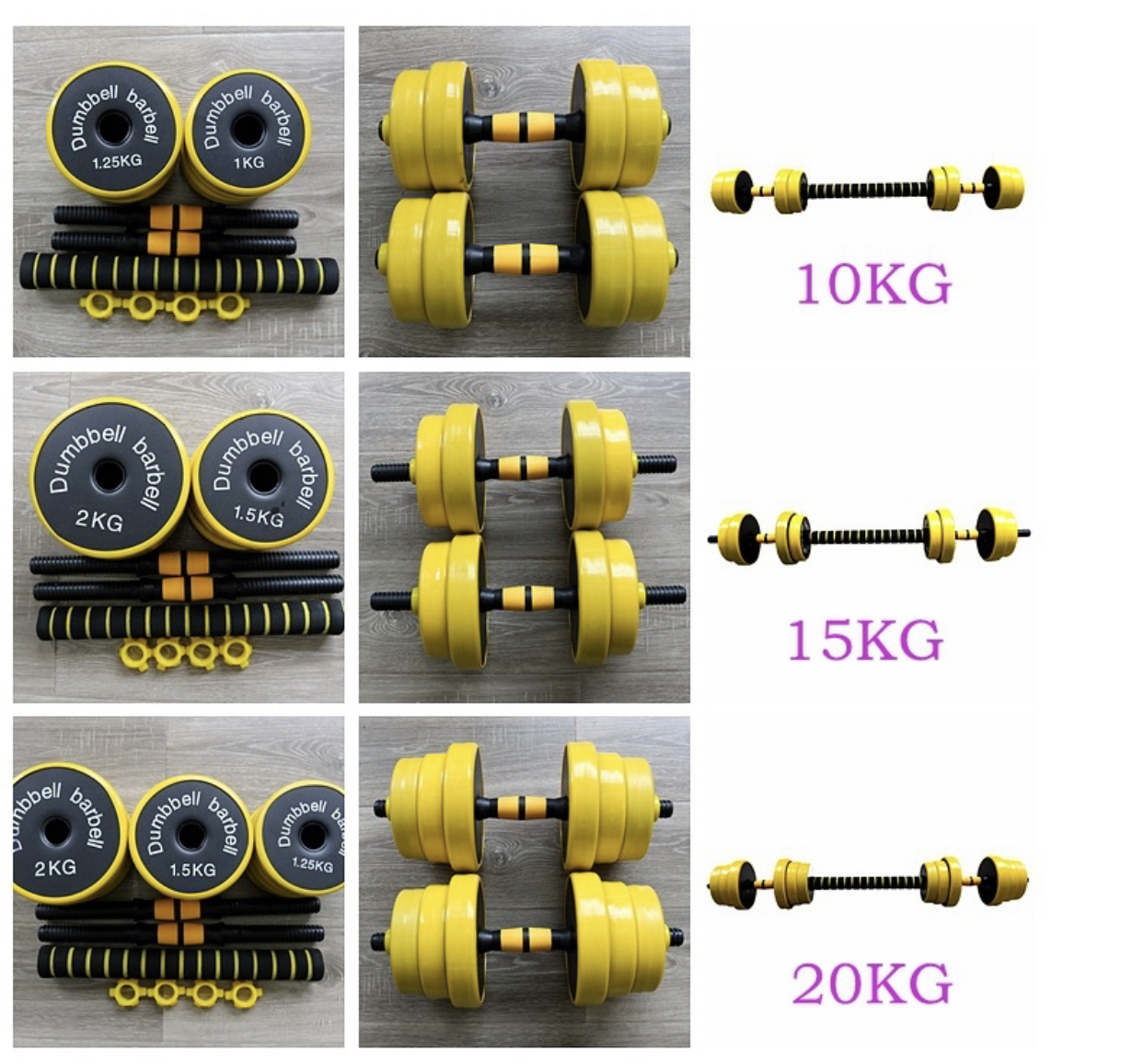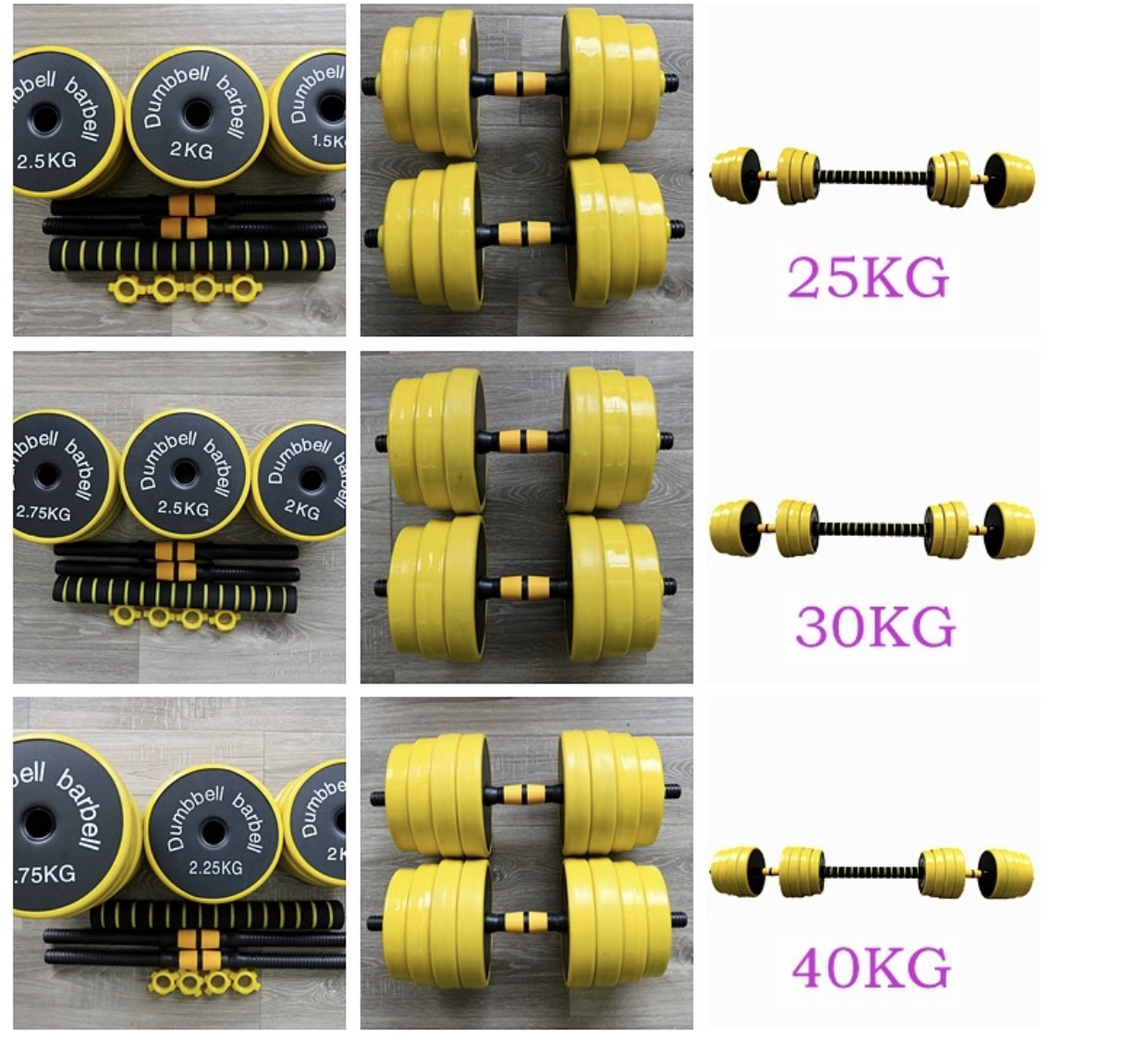 10kg set = 5kg x2
20kg set = 10kg x2
25kg set = 12.5kg x2
30kg set = 15kg x2
40kg set = 20kg x2