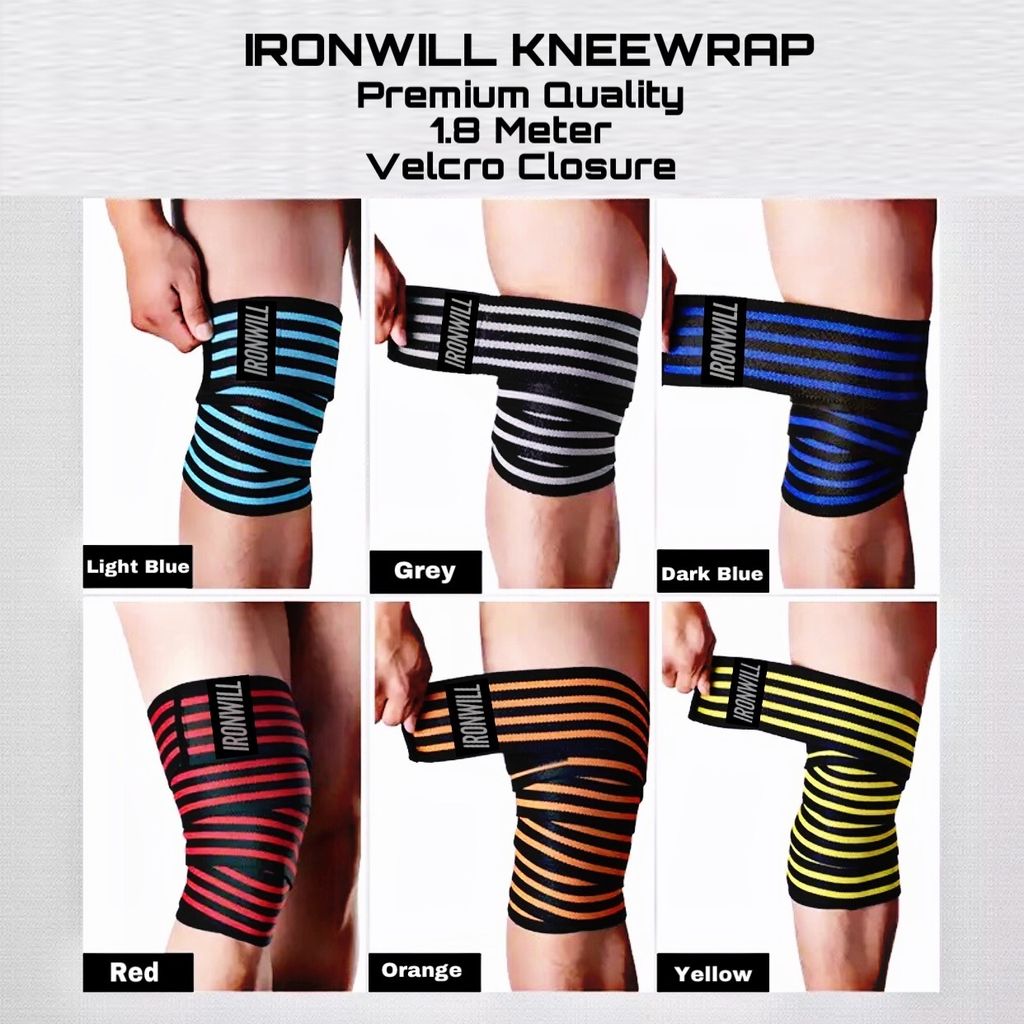 IRONWILL KNEEWRAP -LINE DESIGN
READY STOCK
PREMIUM KNEE SUPPORT: Protect your knees and lift more weight with our premium knee wraps. With a length of 80", you control the tension by how tight you wrap them with our hook and loop Velcro system. Our knee straps are easily adjustable and will give you the perfect compression you need every single time.
HOOK AND LOOP SYSTEM: Unlike other knee wraps, we've integrated a hook and loop system so you can have peace of mind during your workout. No slipping or rolling down! Simply wrap to the desired compression and secure your fit via our Velcro system.
SUPPORT, STABILITY AND STRENGTH: Our knee bands will truly make a difference in your training. Knee wraps can boost your leg strength during squats, leg presses or any other leg activity. You'll instantly feel the difference once tightly adjusted.
HIGH QUALITY: We only use the best and strongest material for our knee straps. Our top grade VELCRO® secures strong and doesn't pop loose mid set. We double zig-zag stitch our Velcro, ensuring it doesn't tear from the elastic. Durable, lightweight and good looking!
PERFECT FOR EVERY WORKOUT: Suitable for the Gym, Cross Training, Weight Lifting, Powerlifting, Fitness, Strength Training, Bodybuilding and every exercise where you use your legs!Sold in pairs.

Material: 80% cotton, 20% rubber
Sizes: 1.8m