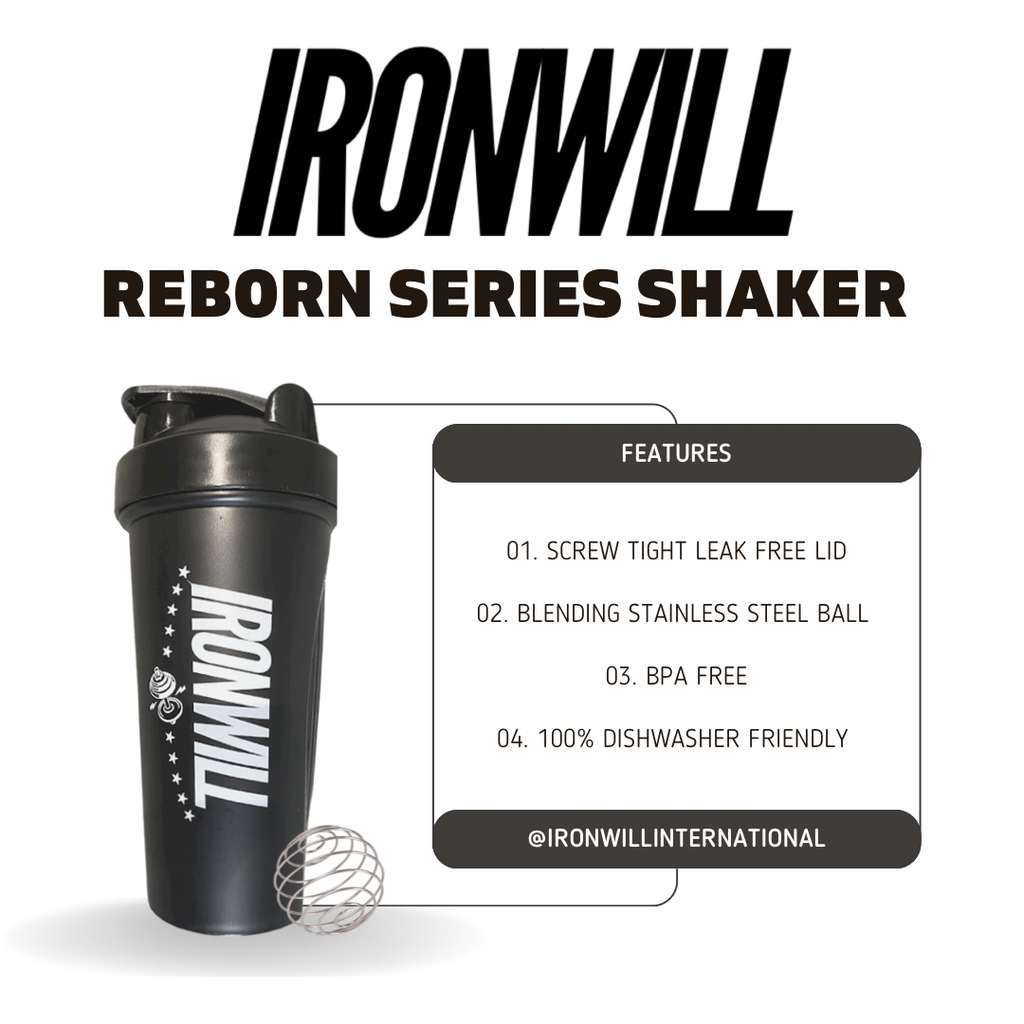 High Quality Protein shaker
- BPA FREE
- Unique blending ball for smooth shakes
- Ideal substitute for an electric blender
- 600ml capacity
- Screw-tight, leak-free lid
- 100% dishwasher friendly
IRONWILL REBORN SHAKER - the ultimate protein shaker for fitness enthusiasts! With a 600ml capacity, this shaker is perfect for mixing up your favorite protein shakes and supplements.
Made with BPA and DEHP-free materials, our shaker is safe and healthy to use. And thanks to its dishwasher-friendly design, cleaning up after your workout has never been easier.
But that's not all - our IRONWILL REBORN SHAKER also comes with a stainless steel blending ball, ensuring that your protein shake is perfectly mixed every time. And with its sleek design and durable construction, our shaker is sure to become your go-to workout companion.
Upgrade your workout routine with the IRONWILL REBORN SHAKER and experience the ultimate in convenience, safety, and performance. Order yours today and take the first step towards achieving your fitness goals!